Madrid Skateboards
---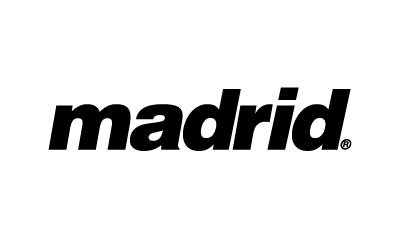 Jerry Madrid began shaping surfboards in his parents' Southern California garage in the late 1960s. When the waves weren't good enough to surf, Jerry shaped skateboards for himself and his friends. In 1976, while also working as a firefighter, Jerry officially started the business and enlisted the help of his brothers, Jim and Jeff, to assist in the operations.
After developing some of the first modern concaves to hit the market, Madrid produced a series of iconic collaborations throughout the '80s, including the Madrid x Valterra Skateboard ridden by Marty McFly in the original Back to the Future movie, and the Vans x Madrid Fly Shoe, the first co-branded skate shoe from Vans. Most recently, Madrid has built up an incredible line of Cruiser Boards and Downhill Boards along with continuing to supply some of the best US pressed wood to Park, Street and Vert Skaters, recently Madrid returned to the spotlight being featured in the popular Netflix television series Stranger Things.
Today, Madrid is turning out skateboards from our Huntington Beach factory with the belief that boards should be crafted to perfection and guaranteed to perform.
---